Child's Play 5 Points Chucky Deluxe Action Figure (Pre-Order ships June)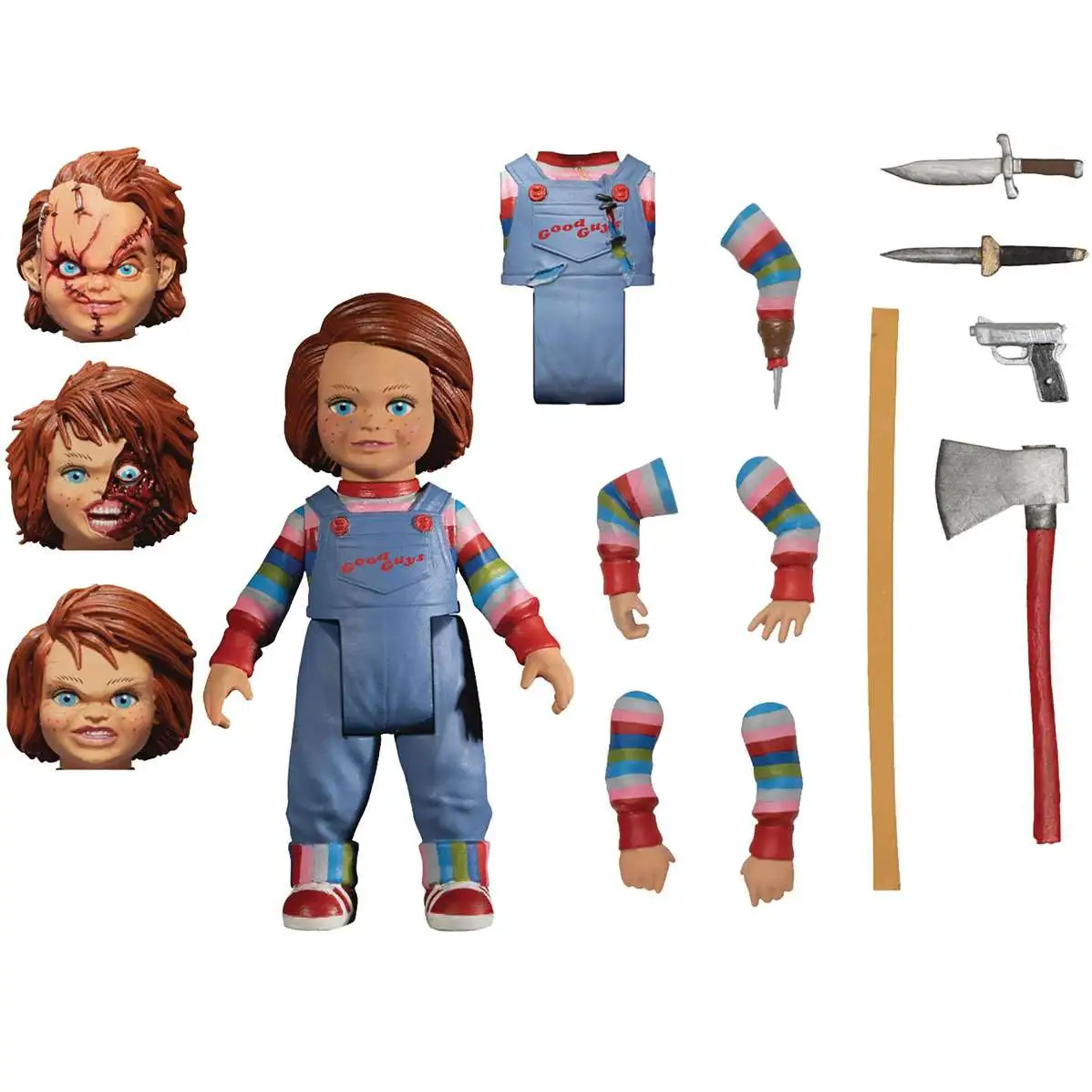 Child's Play 5 Points Chucky Deluxe Action Figure (Pre-Order ships June)
---
Availability:
Pre-Order
What is a Pre-Order?
A Pre-Order is an item that has not yet been released by the manufacturer, but is available to be ordered in advance.
Pre-Ordering an item is a great way to guarantee yourself a place in line, as we ship on a first come first serve basis.
The expected ship month listed in the title is an estimate based on the manufacturer's schedule. It is the most accurate information we have, but not necessarily a guarantee.
If you use a Credit Card, you will have the option to be charged now, or charged when the item is ready to ship.
If you use Amazon, your card will be authorized now, but will not be charged until the item is ready to ship.
You can cancel your pre-order any time before the item ships, for any reason, with no penalty.
For more information about Pre-Orders click here.
---
Company:
Mezco Toyz
Brand:
Child's Play
Item Type:
Action Figure
Status:
Pre-Order
Category:
Horror
Child's Play
Stock #:
405937
UPC:
696198181128
---
---
Product Highlights
This deluxe figure set comes with all the parts and pieces you need to create your favorite version of the Lakeshore Strangler! Complete with 4 interchangeable heads, 5 interchangeable arms, 5 interchangeable accessories, and 2 interchangeable chest pieces, Chucky can take on multiple, distinct looks from different Childs Play films!
See full description...
Product Description
You just cant keep a Good Guy down!
Sorry JackChuckys back to wreak havoc on the 5 Points lineup!
This deluxe figure set comes with all the parts and pieces you need to create your favorite version of the Lakeshore Strangler! Complete with 4 interchangeable heads, 5 interchangeable arms, 5 interchangeable accessories, and 2 interchangeable chest pieces, Chucky can take on multiple, distinct looks from different Childs Play films!

Each 5 Points Chucky Deluxe Figure Set is packaged in a collector-friendly box, perfect for display.

THE 5 POINTS CHUCKY DELUXE FIGURE SET INCLUDES:
Four (4) head portraits
One (1) Good Guys portrait
One (1) sneering portrait
One (1) 'pizza face' portrait
One (1) scarred portrait
Five (5) interchangeable arms
Two (2) interchangeable chest pieces

ACESSORIES:
One (1) axe
One (1) ruler
One (1) handgun
One (1) hunting knife
One (1) switchblade
One (1) display base
Product Description
You just cant keep a Good Guy down!
Sorry JackChuckys back to wreak havoc on the 5 Points lineup!
This deluxe figure set comes with all the parts and pieces you need to create your favorite version of the Lakeshore Strangler! Complete with 4 interchangeable heads, 5 interchangeable arms, 5 interchangeable accessories, and 2 interchangeable chest pieces, Chucky can take on multiple, distinct looks from different Childs Play films!

Each 5 Points Chucky Deluxe Figure Set is packaged in a collector-friendly box, perfect for display.

THE 5 POINTS CHUCKY DELUXE FIGURE SET INCLUDES:
Four (4) head portraits
One (1) Good Guys portrait
One (1) sneering portrait
One (1) 'pizza face' portrait
One (1) scarred portrait
Five (5) interchangeable arms
Two (2) interchangeable chest pieces

ACESSORIES:
One (1) axe
One (1) ruler
One (1) handgun
One (1) hunting knife
One (1) switchblade
One (1) display base