McFarlane Toys DC Multiverse Red Hood Action Figure [Batman: Arkham Knight] (Pre-Order ships January)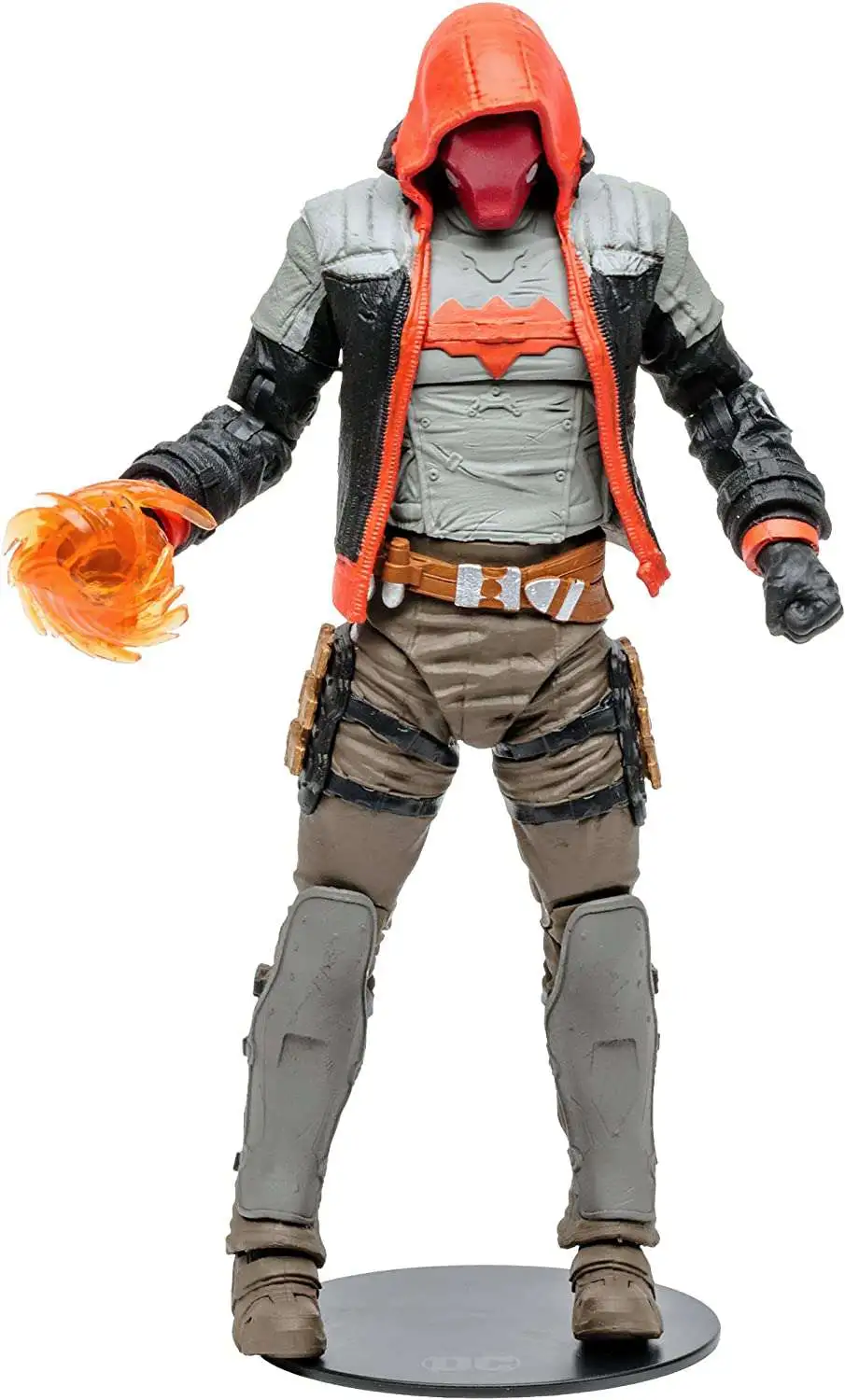 McFarlane Toys DC Multiverse Red Hood Action Figure [Batman: Arkham Knight] (Pre-Order ships January)
---
Availability:
Pre-Order
What is a Pre-Order?
A Pre-Order is an item that has not yet been released by the manufacturer, but is available to be ordered in advance.
Pre-Ordering an item is a great way to guarantee yourself a place in line, as we ship on a first come first serve basis.
The expected ship month listed in the title is an estimate based on the manufacturer's schedule. It is the most accurate information we have, but not necessarily a guarantee.
If you use a Credit Card, you will have the option to be charged now, or charged when the item is ready to ship.
If you use Amazon, your card will be authorized now, but will not be charged until the item is ready to ship.
You can cancel your pre-order any time before the item ships, for any reason, with no penalty.
For more information about Pre-Orders click here.
---
Company:
McFarlane Toys
Brand:
DC
Item Type:
Action Figure
Status:
Pre-Order
Category:
DC Comics
McFarlane DC Multiverse
Stock #:
409490
UPC:
787926153873
---
---
Product Highlights
Incredibly detailed 7 scale figure based off the DC MultiverseDesigned with Ultra Articulation with up to 22 moving parts for full range of posing and playRed Hood is featured in his look from the video game Batman Arkham NightRed Hood Comes with a smoke bomb, action slash clip on, alternate hands and a baseIcluded collectible art card with figure artwork on the front, and character biography on the back
See full description...
Product Description
Since vanquishing the Arkham Knight persona, Jason Todd was able to lay his vengeance against Batman to rest and begin to heal the damage that was inflicted on him in Arkham Asylum. It was during this recovery that Red Hood was born. Now, while he is once again aligned with his former mentor in wanting to rid Gotham City of its criminal contingent, Jason Todds proclivity for capital punishment will forever keep them at odds.
Incredibly detailed 7 scale figure based off the DC Multiverse
Designed with Ultra Articulation with up to 22 moving parts for full range of posing and play
Red Hood is featured in his look from the video game Batman Arkham Night
Red Hood Comes with a smoke bomb, action slash clip on, alternate hands and a base
Icluded collectible art card with figure artwork on the front, and character biography on the back

Product Description
Since vanquishing the Arkham Knight persona, Jason Todd was able to lay his vengeance against Batman to rest and begin to heal the damage that was inflicted on him in Arkham Asylum. It was during this recovery that Red Hood was born. Now, while he is once again aligned with his former mentor in wanting to rid Gotham City of its criminal contingent, Jason Todds proclivity for capital punishment will forever keep them at odds.
Incredibly detailed 7 scale figure based off the DC Multiverse
Designed with Ultra Articulation with up to 22 moving parts for full range of posing and play
Red Hood is featured in his look from the video game Batman Arkham Night
Red Hood Comes with a smoke bomb, action slash clip on, alternate hands and a base
Icluded collectible art card with figure artwork on the front, and character biography on the back