Marvel Loki Scepter Prop Replica Roleplay Toy [Mind Stone Lights Up] (Pre-Order ships October)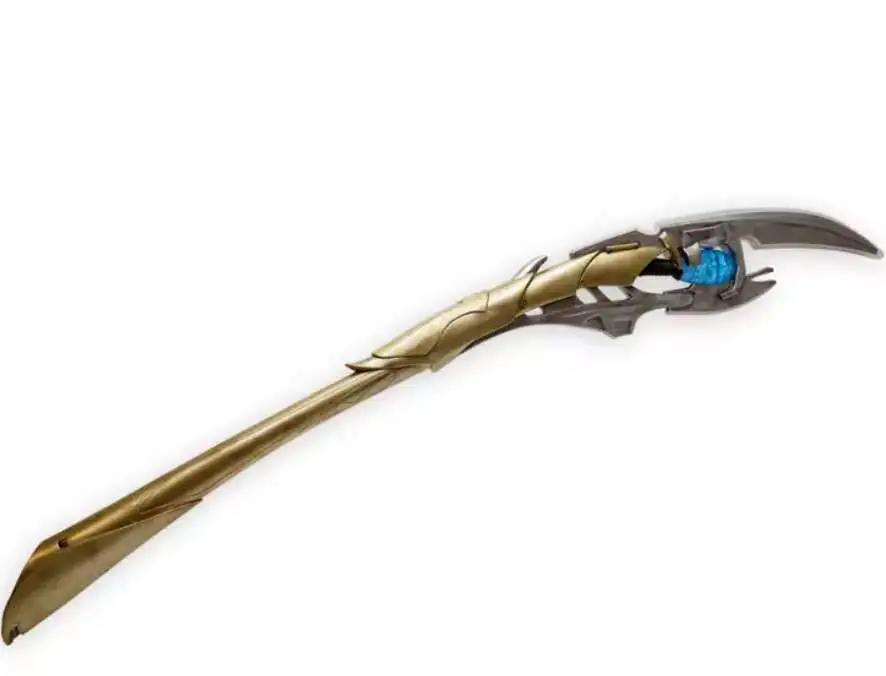 Marvel Loki Scepter Prop Replica Roleplay Toy [Mind Stone Lights Up] (Pre-Order ships October)
---
Availability:
Pre-Order
What is a Pre-Order?
A Pre-Order is an item that has not yet been released by the manufacturer, but is available to be ordered in advance.
Pre-Ordering an item is a great way to guarantee yourself a place in line, as we ship on a first come first serve basis.
The expected ship month listed in the title is an estimate based on the manufacturer's schedule. It is the most accurate information we have, but not necessarily a guarantee.
If you use a Credit Card, you will have the option to be charged now, or charged when the item is ready to ship.
If you use Amazon, your card will be authorized now, but will not be charged until the item is ready to ship.
You can cancel your pre-order any time before the item ships, for any reason, with no penalty.
For more information about Pre-Orders click here.
---
Company:
Marvel
Brand:
Marvel
Item Type:
Prop Replica Roleplay Toy
Status:
Pre-Order
Category:
Marvel
Marvel Legends
Loki, Thor: Ragnarok / Love & Thunder
Stock #:
410284
UPC:
475126747359
---
---
Product Highlights
Now you can make your own multiverse mischief with Loki's iconic scepter, which comes in a unique package. This highly detailed replica of the powerful relic from the Marvel Universe contains light-up Mind Stone.
See full description...
Product Description
Now you can make your own multiverse mischief with Loki's iconic scepter, which comes in a unique package. This highly detailed replica of the powerful relic from the Marvel Universe contains light-up Mind Stone.
Loki scepter
Highly detailed Marvel Universe replica
Mind Stone lights up
Comes in special packaging container
Ages 3+
Requires 3 x AAA batteries, included
Acrylonitrile butadiene styrene (ABS, Cl ABS) / polyoxymetylene (POM) / metal / PVC
Product Description
Now you can make your own multiverse mischief with Loki's iconic scepter, which comes in a unique package. This highly detailed replica of the powerful relic from the Marvel Universe contains light-up Mind Stone.
Loki scepter
Highly detailed Marvel Universe replica
Mind Stone lights up
Comes in special packaging container
Ages 3+
Requires 3 x AAA batteries, included
Acrylonitrile butadiene styrene (ABS, Cl ABS) / polyoxymetylene (POM) / metal / PVC