Pokemon Spooky Festival Calyrex Exclusive 11-Inch Plush (Pre-Order ships September)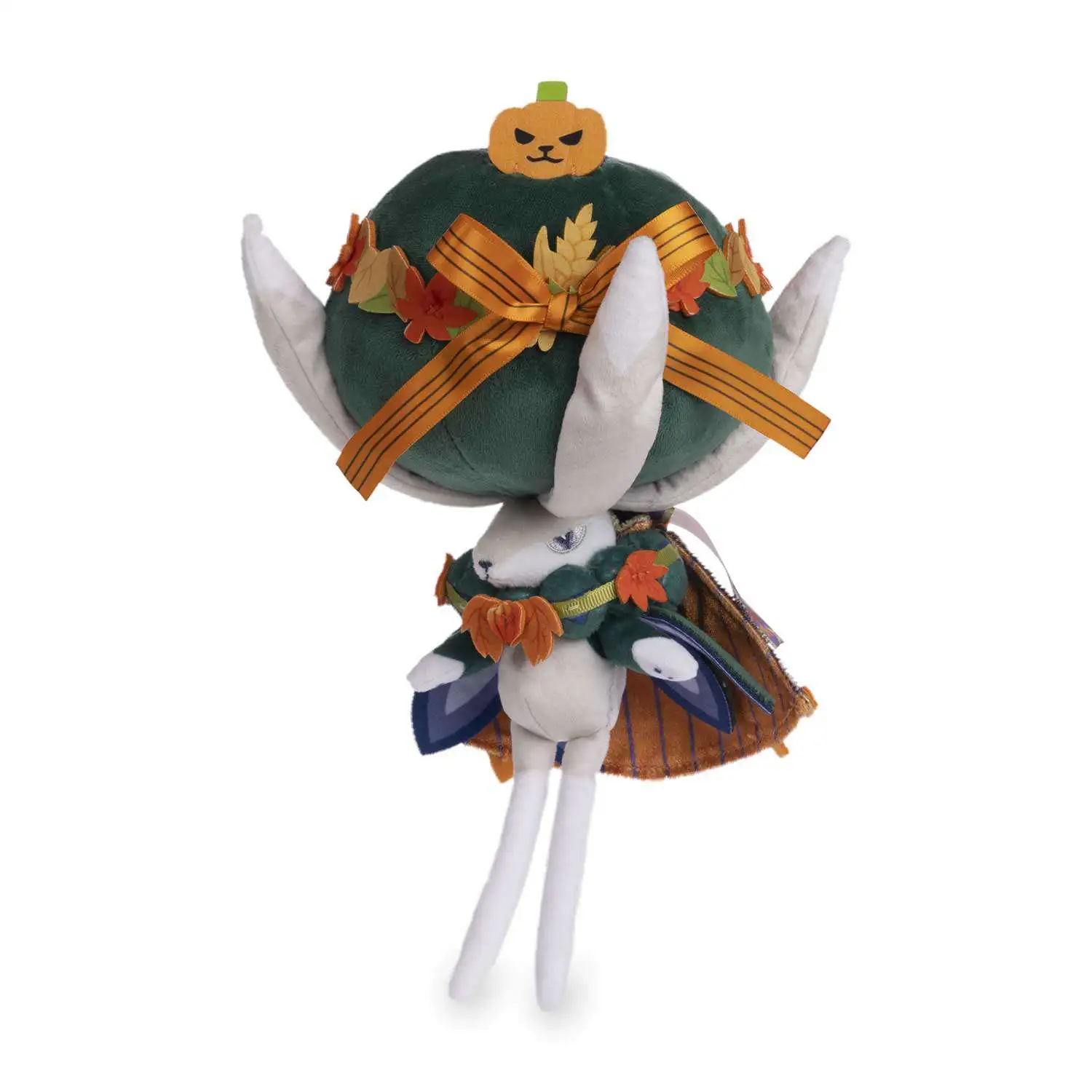 Pokemon Spooky Festival Calyrex Exclusive 11-Inch Plush (Pre-Order ships September)
---
Availability:
Pre-Order
What is a Pre-Order?
A Pre-Order is an item that has not yet been released by the manufacturer, but is available to be ordered in advance.
Pre-Ordering an item is a great way to guarantee yourself a place in line, as we ship on a first come first serve basis.
The expected ship month listed in the title is an estimate based on the manufacturer's schedule. It is the most accurate information we have, but not necessarily a guarantee.
If you use a Credit Card, you will have the option to be charged now, or charged when the item is ready to ship.
If you use Amazon, your card will be authorized now, but will not be charged until the item is ready to ship.
You can cancel your pre-order any time before the item ships, for any reason, with no penalty.
For more information about Pre-Orders click here.
---
Company:
Pokemon Center
Brand:
Pokemon
Series:
Spooky Festival
Item Type:
Plush
Status:
Pre-Order
Category:
Pokemon
Plush
9" & Larger Plush
Stock #:
407743
---
---
Product Highlights
What's a bit silly, a bit spooky, and a whole lot of fun? It's the Pokémon Spooky Festival! This adorable Calyrex plush features the King Pokémon ready to celebrate with a fall-themed cape, leaf crown, and a jack-o'-lantern icon on top resembling Calyrex's face. Celebrate the spookiest season of the year with the Legendary Pokémon Calyrex included in your seasonal decor.
See full description...
Product Description
Celebrating Halloween with a Frightful Fest
What's a bit silly, a bit spooky, and a whole lot of fun? It's the Pokémon Spooky Festival! This adorable Calyrex plush features the King Pokémon ready to celebrate with a fall-themed cape, leaf crown, and a jack-o'-lantern icon on top resembling Calyrex's face. Celebrate the spookiest season of the year with the Legendary Pokémon Calyrex included in your seasonal decor.
Embroidered details, crown, and cape!
A Legendary Pokémon from Galar's Crown Tundra
Part of the Pokémon Spooky Festival collection
Product Description
Celebrating Halloween with a Frightful Fest
What's a bit silly, a bit spooky, and a whole lot of fun? It's the Pokémon Spooky Festival! This adorable Calyrex plush features the King Pokémon ready to celebrate with a fall-themed cape, leaf crown, and a jack-o'-lantern icon on top resembling Calyrex's face. Celebrate the spookiest season of the year with the Legendary Pokémon Calyrex included in your seasonal decor.
Embroidered details, crown, and cape!
A Legendary Pokémon from Galar's Crown Tundra
Part of the Pokémon Spooky Festival collection