X-Men: The Animated Series Marvel Legends Marvel's Morph Exclusive Action Figure (Pre-Order ships )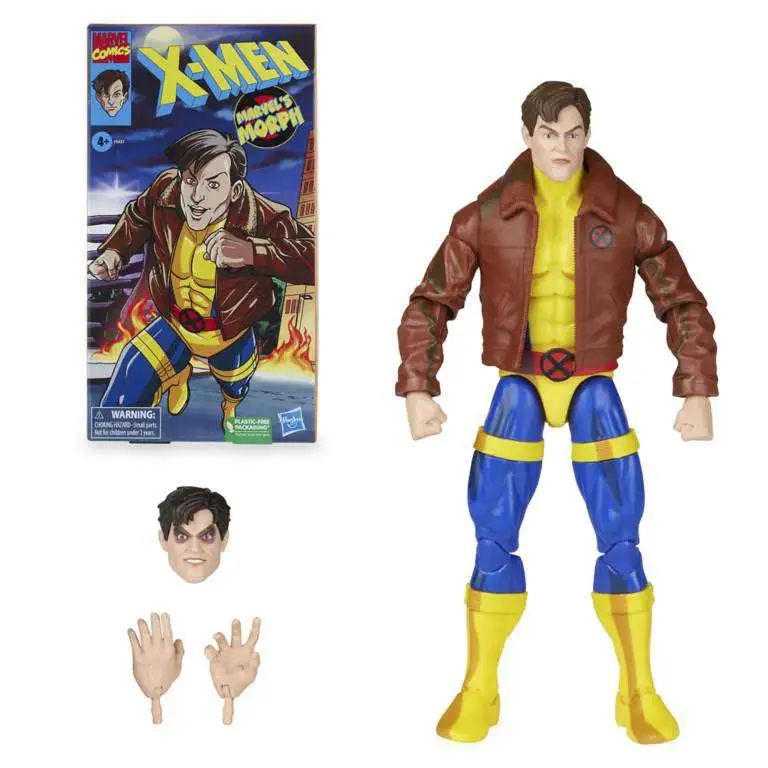 X-Men: The Animated Series Marvel Legends Marvel's Morph Exclusive Action Figure (Pre-Order ships )
---
Availability:
Pre-Order
What is a Pre-Order?
A Pre-Order is an item that has not yet been released by the manufacturer, but is available to be ordered in advance.
Pre-Ordering an item is a great way to guarantee yourself a place in line, as we ship on a first come first serve basis.
The expected ship month listed in the title is an estimate based on the manufacturer's schedule. It is the most accurate information we have, but not necessarily a guarantee.
If you use a Credit Card, you will have the option to be charged now, or charged when the item is ready to ship.
If you use Amazon, your card will be authorized now, but will not be charged until the item is ready to ship.
You can cancel your pre-order any time before the item ships, for any reason, with no penalty.
For more information about Pre-Orders click here.
---
Company:
Hasbro Toys
Brand:
Marvel
Series:
Marvel Legends
Item Type:
Action Figure
Status:
Pre-Order
Category:
Marvel
Marvel Legends
X-Men & X-Force
Stock #:
410060
---
---
Product Highlights
Mutant shapeshifter Morph from the 1990s X-Men: The Animated Series makes his debut as a Marvel Legends action figure! This 6-inch scale figure comes with alternate hands and alternate head inspired by the characters villainous turn on the show.
See full description...
Product Description
Mutant shapeshifter Morph from the 1990s X-Men: The Animated Series makes his debut as a Marvel Legends action figure! This 6-inch scale figure comes with alternate hands and alternate head inspired by the characters villainous turn on the show!
Marvel Legends 1990s X-Men: The Animated Series animation-inspired Marvel's Morph figure
Multiple points of articulation
Accessories include alternate hands and head
Comes in premium collectible packaging inspired by 1990s X-Men: The Animated Series video cassette box covers
Product Description
Mutant shapeshifter Morph from the 1990s X-Men: The Animated Series makes his debut as a Marvel Legends action figure! This 6-inch scale figure comes with alternate hands and alternate head inspired by the characters villainous turn on the show!
Marvel Legends 1990s X-Men: The Animated Series animation-inspired Marvel's Morph figure
Multiple points of articulation
Accessories include alternate hands and head
Comes in premium collectible packaging inspired by 1990s X-Men: The Animated Series video cassette box covers